The Ram 1500

Find Yours
View Specials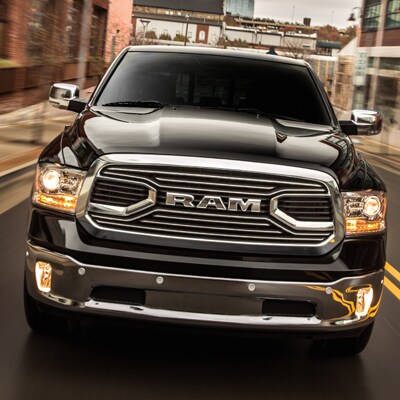 Finding the Right Options
The Ram 1500 makes sure it meets a variety of needs by offering many different options for customers to choose from. When you are looking at cab sizes, they offer Crew Cab and Quad Cab for six passengers, and a Regular Cab for three. You can also choose between three engine options - including an EcoDiesel one - to provide you with the performance that you could need.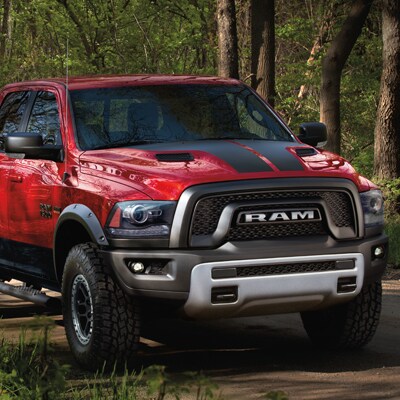 Choosing 4x2 or 4x4
To further increase its versatility, you can choose a Ram 1500 that is either a 4x4 or a 4x2. If you are looking to go over uneven terrain like gravel, or are in an area that is usually hit with storms, choosing 4x4 might be the best choice for you. If you are planning to stay on pavement, you will appreciate the better fuel efficiency of the 4x2 models.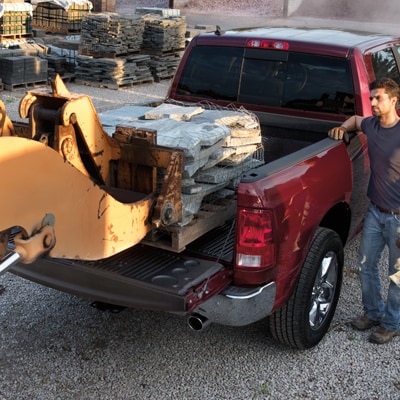 RamBox® Cargo Management Makes Organizing and Loading a Breeze
If you choose the integrated RamBox® storage system for your truck, you will be able to use the sides of your bed to hold a variety of gear. When you want your tools out of the way, extenders and dividers, and more for your truck, this management system is for you. This is one of the most innovative storage systems available, and is worth more than just a consideration for you Ram 1500.

More Features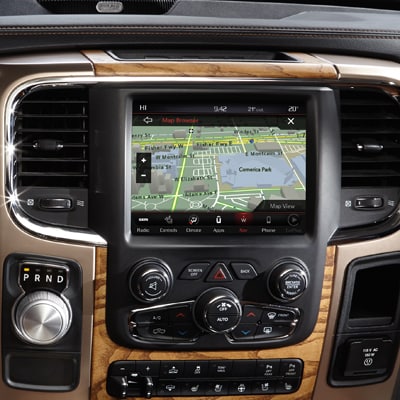 Customize Your Driver Information Digital Cluster to Show What You Need
There are a variety of advanced features on the Ram 1500, and this available seven-inch display can show you whatever you want to see. You'll be able to switch between towing information, fuel information, and more, getting you all of the most essential information in one place.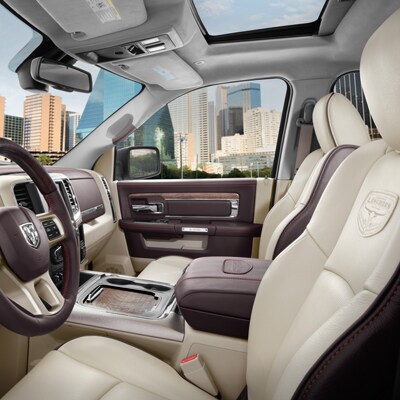 An Interior Like No Other
Many people don't consider the interior of trucks to be stylish, but the Ram 1500 changes that notion. Some trims can include real wood accents, offering stylish grain on the door panel, dashboard, and steering wheel. Styling like this will make you proud to show off the interior of your truck.